Publicat la: 30/12/2018
European Championships for Space Models
---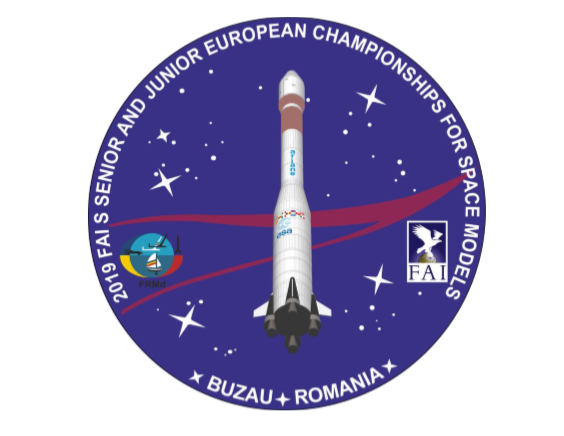 Federația Română de Modelism in parteneriat cu Ministerul Tineretului și Sportului, Primăria Municipiului Buzău și Primăria Costești vă invita în perioada 21-30 August 2019 la un eveniment rachetomodelistic de talie mondială și anume Cupa Mondială de Rachetomodele "Buzău Cup", între 21-23 August și Campionatul European de Rachetomodele, între 24-30 August.
Eventualii sponsori care doresc să sprijine desfășurarea acestui eveniment, sunt rugați să ne contacteze pe adresa de email 
office@frmd.ro
 .
Alte detalii și documente aferente acestui eveniment, găsiți 
AICI
:
The Romanian Modelling Federation, in partnership with the Ministry of Youth and Sport, the City Hall of Buzau and the City Hall of Costesti, invites you from 21st to 30th August 2019 to a world-class event for Space Models, namely the World Cup "Buzau Cup", from 21st to 23rd August and the European Championships for Space Models, from August 24th to 30th of August.
Eventual sponsors who wish to support this event are kindly requested to contact us at 
office@frmd.ro
.
Other details and documents related to this event can be found 
HERE
:
2019 FAI S ECh doc. 1 (
HERE
)
2019 FAI S ECh doc. 2 (
HERE
)
2019 FAI S ECh Final Entry Form (
HERE
)
2019 FAI S WORLD CUP "Buzau Cup" (
HERE
)
2019 FAI S WORLD CUP "Buzau Cup" Entry Form (
HERE
)
Rezultate:
Flight Judging Results S7 (
AICI
)